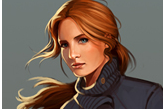 Kate Drew is
Nancy Drew
's mother and
Carson Drew's
spouse. Not much is known about Kate, as she is yet to appear in a Nancy Drew game, but we do know that she was a spy and worked at Cathedral. Kate is featur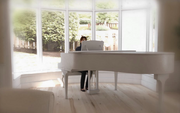 ed in flashbacks Nancy has throughout the game,
The Silent Spy
. Nancy Drew was only three years old when her mother died. Everyone thinks Kate was killed in a car accident nearly a decade ago when she was sent back to neutralize a biochemical weapon in Scotland, but
Moira Chisholm
tells Nancy that it was a lie.
Revenant
is the terrorist organization that may be behind the murder of Kathryn Drew.
Ad blocker interference detected!
Wikia is a free-to-use site that makes money from advertising. We have a modified experience for viewers using ad blockers

Wikia is not accessible if you've made further modifications. Remove the custom ad blocker rule(s) and the page will load as expected.